Real estate industry is a mega industry of the country dealing in many complex operations, to release their stress we have a solution for them
WHAT IS ERP DOING FOR REAL ESTATE?
Real estate business has the tough job of bringing rapid innovations keeping in view consumers demand, regulations, and economic situations. For meeting all these things one needs to have a strong and powerful tool to manage customer satisfaction and profitability parallel.
BTC helps this industry following them what is innovative in the market, doing prediction and thus bringing the desired needs of improved performances through the ERP software. Corporate and commercial industry uses our tools to identify their needs for property based inventory transaction like offices, retails, industry, and other legal offices.
WHY CHOOSE ERP FOR REAL ESTATE?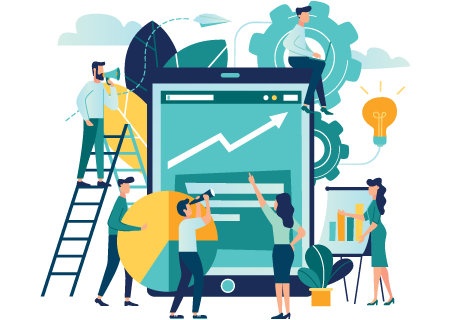 Resource management by forecasting and analyzing business insights
Business planning for their customer satisfaction
Project management to take the burden of suppliers
Property and construction management to help meet their project growth
For you to experience smoother operations and a higher Return on Investment (ROI) for your real estate firm, it is important to invest in software. The digital tool indicated here deliver the best services
LOOKING FOR SOFTWARE SOLUTION FOR REAL ESTATE IN DUBAI, UAE?