ERP's Global Trade & Compliance
Management to take your business
beyond the borders
WHAT IS TRADING AND DISTRIBUTION?
Trading and distribution is the key to enhance the efficiency of business operations, increase economic growth and brings innovations.
These companies are facing a lot of big challenges to customers' demands, market fluctuations, rules, and regulations. Managing cost in Trading And Distribution industry is a challenge, therefore, choosing a right tool to manage cost and inventory is necessary to run the industry smoothly.
BTC helps to find them get the best solution through the ERP software to foresee the market situation and act accordingly and do the things before the customer even demands that. It helps this industry to analyze things and forecast things which improve customer experience and loyalty.
WHY CHOOSE ERP SOFTWARE FOR TRADING?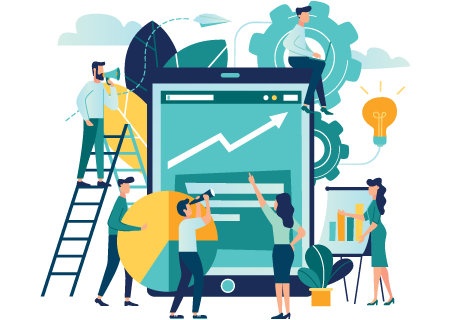 Increase economic growth by getting business insights
Customer satisfaction level increases through forecasting their needs in advance
Helps in become more innovation in business technologies
Through built in the analysis it helps in showing profit margins
Helps in streamline the business transactions
Best suited ERP for Trading & Distribution
An ERP system has value only when you use it properly
Just selecting and implementing an ERP system alone won't solve all your problems. It is also important how you use the system to manage your business.  BTC ERP system offers you the much- needed and craved edge over your competitors with our holistic and end-to-end business management solutions.
Understanding distribution needs of your business and executing it optimally are two separate things. For this, you require the right ERP system.
LOOKING FOR TRADING AND DISTRIBUTION SOFTWARE IN DUBAI, UAE?