Take advantage of the extensive industry functionality, best practices, and processes built into SAP Business One in Dubai
WHAT IS SAP BUSINESS ONE INDUSTRY SOLUTIONS?
SAP Business One industry solutions offer proven functionality that addresses the unique business processes of specific industries and come with tools and methodologies that enable rapid, reliable implementations to minimize time and costs.
Choose from industry-specific solutions for small and midsize businesses – and get the tools you need to excel in your field.
WHY CHOOSE SAP BUSINESS ONE INDUSTRY SPECIFIC SOLUTIONS?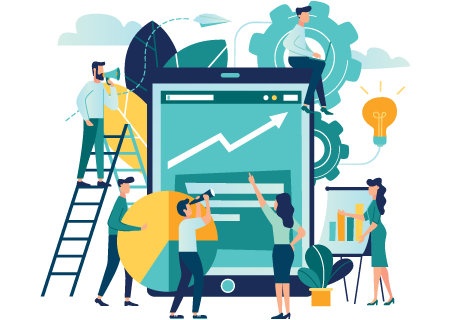 Core Processes: SAP Business One Enterprise Resource Planning (ERP) by BTC is an affordable, comprehensive solution that provides functionality for the core process you need to run your entire business
Integrated System: SAP Business One supports integrated management functions, including financials, sales management, CRM, inventory management, production, reporting and more, without the need for separate installations and complex integration of multiple modules.
Quick Installation: It's quick to install, and more important, straightforward to maintain and use.
Warehouse
With integrated solutions for EDI, shipping logistics, and supply management, BTC can automate your warehouse in ways you had only previously imagined.

Human Resources
SAP Business One simplified web-based solution for complex HR Management and Operations which offers a broad range of features including Employee Self Service (ESS)
Manufacturing Management
SAP B1 is highly Scalable solutions which grows as your manufacturing capacity grows up
Retail
SAP Business One is an Integrated Omni channel Solution for the way retailer works today.
Project Management
SAP providers need particular support in the areas of mobile time and travel expenses recording, processing of support tickets and daily reports/dashboards.
Fleet Management
All companies in the transport industry from small to mid-sized businesses including courier, freight forwarders and carriers are a good fit for SAP Business One Transport. The Business One Transport solution is specifically customized to comply with regulations in UAE
Document Management
SAP B1 merges with the company's activities to mange and preserve all information generated and used within it. The system communicates directly with the ERP ( SAP Business One) to protect the information and send it to a secure central repository.
Services
Our SAP Business One solution tailored-made for service industry has a number of features and advantages that help professional service companies to cater to the needs of the customers efficiently thereby building strong relationships with them.
SAP BUSINESS ONE INDUSTRY SOLUTIONS VIDEO:
Software Pricing
SAP Business One offers a free trial for interested customers, and quote-tailored enterprise pricing license for those who decide to purchase it. Contact the company for more details
LOOKING FOR SAP BUSINESS ONE INDUSTRY SPECIFIC SOLUTIONS IN DUBAI, UAE?
Get FREE Quote for SAP B1 Industry Solutions Now