Retailing is important because it allowsmanufacturers to focus on producing goods without having to be distracted by the enormous amount of effort
WHAT IS RETAIL INDUSTRY?
Retail makes its money by selling finished goods to customers in exchange for cash. anging from food to electronics, from luxury specialists to discounters, the retail sector is a diverse and dynamic one – and extremely susceptible to changing consumer tastes, as well. Yet the industry seems to grow every year, regardless of economic cycles or capital costs. Investors can find a lot to like (and dislike) in retail stocks; in doing their due diligence on companies, they should focus on performance in four particular areas.
WHY CHOOSE ERP FOR RETAIL INDUSTRY?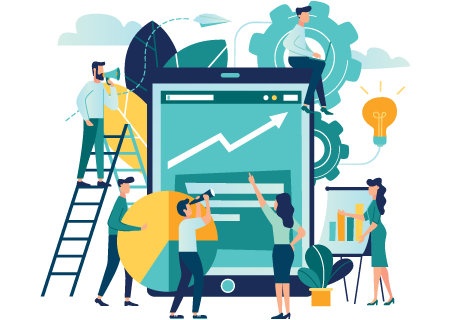 Resource planning, which is important to increase sales turnover
Inventory management to streamline business operations
Helps in store operations that includes workforce management, assets analysis, and merchandising.
Predict demands by tracking past records
Customer management, which leads to bringing loyal customers in the industry
Manage financial operations with accurate tools
The retail industry is playing a great role in the market by analyzing the different customers' needs, interacting with them and then making them into leads. This needs a great effort, time and skills to do so. A cloud based ERP helps to make a rapid decision according to the needs of the industry by integrating the data into one system allowing staff to work with more efficiency and reliability.
BTC has made these task manageable and predictable. Whether there is an e-commerce business, retail wholesaler, a retailer with warehouses BTC helps to bring change in your business by bringing more efficient and cost-effective system.
LOOKING FOR ERP SOLUTION FOR RETAIL INDUSTRY IN DUBAI?