SAGE 300 BUSINESS MANAGEMENT SOFTWARE
CONNECT YOUR COMPLEX/INTEGRATED SYSTEM IN A SINGLE SYSTEM
SAGE 300, formerly known as Sage ACCPAC ERP  is an enterprise resource planning software used by small and midsize businesses in UAE to ensure the smooth and effective processes across departments.SAGE 300 in Dubai serves well through its international business operations to various departments:
SAGE 300 helps businesses in UAE to control inventory, provides you best solution of customer management, and to fulfill accounting and financial needs while supporting multiple language and currencies as well.
SAGE 300 is connected to SAGE Data cloud to be used widely on mobile systems and websites.
BENEFITS OF SAGE 300 ERP 
SAGE 300 software can help businesses increase profitability, improve their performances and take initiatives with improved visibility, .
Ultimate Scalability
Sage 300 (Sage Accpac) can be upgraded with the expansion of user requirement and no other product has scalability like this. Apart from this, it also enables data processing across the server when user requirement and workload gets increased.
360˚ view
Sage 300 keeps you connected with all your business operations with a single, integrated solution. It affords you greater visibility across all functions, allowing you to share information and communicate with increased ease.
Easily Accessible – A Unified View of Your Business
SAGE 300 modules are like mini-application which can be included in your main system without risking current data to your main system. So if you are in need of foreign currency transactions anytime or you have to perform payroll within your system, simply add modules and configure it with Sage 300 accounting software UAE.
Manage Your Financial Processes
Every businessman in this world wants to know about all the strategies, operations and issues which are being performed and catered during the business hours. Sage 300 support in UAE took the step to build such a system which must be innovative and where the entire business can be viewed by just doing few clicks saving your time and taking care of your accounting and financial needs with the innovative technology of the scalable and comprehensive system.
Freedom Of Choice
Sage 300cloud allows you to select best edition, modules, deployment method, and payment options, based on the need of your business, helping you keep the cost of ownership as low as possible.
Effectively Manage Projects
Keep projects on schedule and on budget with flexible estimating, tracking, and project billing in Sage 300cloud. All costs, payables, and receivables can roll up to each area of the project. Overhead, equipment, and materials are allocated to ensure the project is on time and on budget.
The Sage 300 Order Entry module allows you to enter orders and sales returns and print invoices, credit notes, order confirmations, picking slips, and shipping labels. You can track transaction details and sales information on-screen and in printed reports. Order Entry integrates fully with Inventory Control and Accounts Receivable, so you always know your inventory levels and the status of your customer accounts. O/E entry can be made directly or can be made based on quotation provided to customer for some item or product. In Sage 300, users could easily create O/E Entry for sale item against customer.
Features:
Sage 300cloud allows you to use templates to speed up and simplify entry of orders.
Sage 300 puts this information on your order screen and enhanced drill-down gives you easy access to the details.
Sage 300 Order Entry gives you the power, flexibility, and control you need to keep your competitive edge.
Take better care of your company's most valuable asset—your customer— with the Sage 300 Order Entry module and reap the benefits.
CUSTOMER RELATIONSHIP MANAGEMENT
With Sage 300 CRM, you can make the most of every customer interaction, maximizing business opportunities and customer satisfaction. It empowers your organization with critical information to build and support long-term customer satisfaction and loyalty.
With fast online access to service requests, call and escalation history, interactions, multiple contacts, support cases, e-mail and documents sent and received, you'll have complete and accurate data at your fingertips—enabling you to quickly resolve client issues and easily create cross-sell or up-sell opportunities.
Features:
Contact Management
Deliver superior customer service with real-time access to relevant customer data
Call Center Support
Access a central repository for all customer data, resolving issues quickly
Tracking
Track your customers' needs and maintain a complete history of customer-related interaction.
Knowledge Base
Store support incidents and case solutions in a central Knowledge Base
Service Agreement Management
Easily track and meet your service level agreements.
Reporting
Create point-and-click reports and graphs for on-the-spot analysis and decision-making.
BUSINESS INTELLIGENCE AND REPORTING
Make smarter, more confident business decisions faster than ever before. Transform disparate data into meaningful intelligence with the powerful analysis and reporting of Sage 300 Business Intelligence.
Sage 300 Business Intelligence includes
Sage 300 Intelligence to eliminate redundant data entry, automate your workflow and improve productivity
Sage 300 Insight to maximize enterprise-wide reporting, budgeting, and consolidation applications
Alerts and Alerts Server to enhance communications from your company's back office, front-office, and e-commerce systems
Features:
Quickly capture and integrate information into meaningful reports for operations and strategic planning.
Optimize processes business-wide and provide decision-makers with insight into financial and operational performance.
Improve visibility throughout your business to make faster, more informed decisions.
Get detailed, real-time intelligence through multi-dimensional data analysis and dynamic charts showing Key Performance Indicators.
PAYROLL WITH GULF UTILITIES
SAGE 300 provides a comprehensive, flexible and fully integrated HR solution, which meets the basic needs and the legal requirements of a large number of companies. The application has a modular design to offer the user a number of options to choose from and adapt to their needs.
The Sage 300 ERP Payroll module allows your business to effectively and efficiently process payroll in-house. Eliminate duplicate data entry, as time and payroll information is entered only once and seamlessly shared in the ERP system. Your organization can easily manage complex payroll accounting requirements and process paychecks and direct deposits correctly on time, every time.
Modules shipping in the current version:
Gratuity Calculator
End of Service
Leave Management
Loan Management
Document Management
Wages Protection System
Features:
Calculates and accrues gratuity liability.
Streamlines the leave management and payment.
Allows attaching documents to employee records.
Upon termination/resignation calculates the End of Service payable.
Tracks internal and external loans.
ALERT MANAGEMENT BY KNOWLEDGESYNC
SAGE300 takes care of repetitive business processes. Processes such as delivering client invoices and statements, assigning leads to salespeople, and distributing analytical reports to your staff. It manages system from KnowledgeSync which is an enterprise-wide Business Activity Monitoring application that combines business intelligence, alerts, and workflow to keep you on top of your business. The key to keeping your organization on top of all your business activities is interoperability and integration. Alert management by knowledgesync is monitors incoming email and your website for requests, questions, and inquiries. Inquiries such as questions for your customer support staff, requests for product information, and registrations for class enrollments.
Features:
Handling of stock and non-stock items for planning purposes
Templates that can be used to load a list of standard items
Allows different vendors on different lines
Vendor selection is controlled at the item and user level
Ability for the requisition to review each document's progress through the workflow for complete transparency at every stage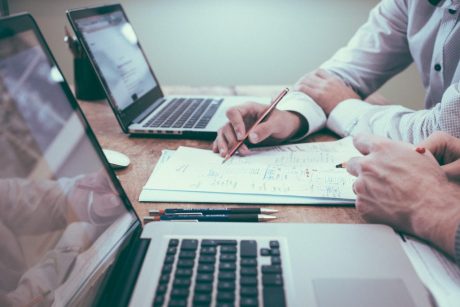 The Sage System Manager is the core that faciliates operation of all your Sage 300 modules, enabling secure access to Sage 300 anytime and from anywhere.
Due to the ability to run through a standard web browser, System Manager lowers ownership costs and centralises IT management, and also enables higher productivity of users through ensuring data integrity and complete processing and security management.
Sage System Manager provides true bank administration and reconciliation. For user ease, tasks can be organised by business process and you can create your own ERP startup group. User and security information can be shared among several company databases. Alternatively, you can create separate system databases to support different security requirements. You can maintain all tax authorities and tax classes, and provide centralised tax reporting for Accounts Receivable, Accounts Payable, Order Entry, and Purchase Orders in one place. General Ledger, Accounts Receivable, and Accounts Payable transactions can be automated with scheduling and Reminder List capabilities.
Features:
Create analytical reports, graphs, charts, and budgets using Microsoft Excel.
Provide true bank administration and reconciliation.
Automate your bank reconciliation process using Open Financial Exchange (OFX), a file format that lets you download bank data electronically.
Maintain all tax authorities and tax classes, and provide centralized tax reporting for Accounts Receivable, Accounts Payable, Order Entry, and Purchase Orders in one place.
Calculate surtax on tax amounts for specified tax authorities.
Use security groups to control access to applications and specific functions within them.
Set up different user permissions for different applications.
Use custom macros to rearrange fields on entry forms to change how data is entered and processed, and to add business logic and rules to data entry.
WHO CAN USE SAGE 300?
SAGE 300 UAE is used by mid-size and large size enterprises to get workflow and see their business in a new way.
Industries in UAE that use SAGE 300 are:
ADVANTAGES OF SAGE 300
Maintains Cost Efficiency
Increase Productivity
Maintains Workflow
Deals In Multiple Currencies And Languages
Improve Communication
Better Control Of Procedures & Processes
Integrated Payment System
Time And Project Management
Easy Accessibility With Less Knowledge
Sage 300 Price In UAE is affordable
UPGRADATION OF SAGE 300 IN UAE
LOOKING FOR SAGE 300 SOLUTION IN DUBAI, UAE? 
Contact our experts and know how can you improve efficiency of your business