Sage 300-Powerful ERP system foundation that grows your business
WHAT IS SAGE 300 ERP?
SAGE 300, formerly known as Sage ACCPAC ERP  is an enterprise resource planning software used by small and midsize businesses in UAE to ensure the smooth and effective processes across departments.SAGE 300 in Dubai serves well through its international business operations to various departments:
SAGE 300 helps businesses in UAE to control inventory, provides you best solution of customer management, and to fulfill accounting and financial needs while supporting multiple language and currencies as well.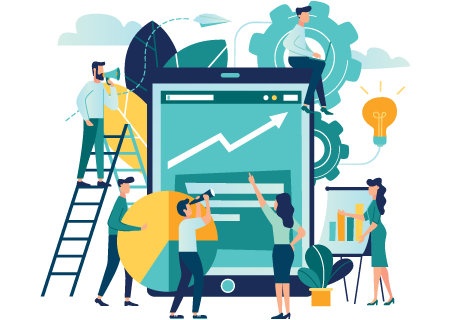 Customizable: Due to its customizable screens, modular structure and fields, Sage 300 ERP is easy to use to suit your unique requirements in Dubai. It has the capability to customize your accounting application software
Effectively Manage Projects: Keep projects on schedule and on budget with flexible estimating, tracking, and project billing in Sage 300cloud. All costs, payables, and receivables can roll up to each area of the project. Overhead, equipment, and materials are allocated to ensure the project is on time and on budget
Manage Your Financial Processes: Sage 300 support in UAE took the step to build such a system which must be innovative and where the entire business can be viewed by just doing few clicks saving your time and taking care of your accounting and financial needs with the innovative technology of the scalable and comprehensive system.
General Ledger
The General Ledger module is the foundation of your Sage 300 ERP system, with flexibility that meets the current and future financial management requirements of organizations of all types and sizes in Dubai. It provides a robust feature set designed to handle your most demanding budgeting and processing needs.

Accounts Payable
The Sage 300 ERP Accounts Payable software provides your business with a powerful library of accounting and reporting features that facilitate rapid entry of vendor invoices, flexible cash disbursement and full check reconciliation using Bank Services
Accounts Receivable
Build stronger customer relationships and take control of your cash flow. The Accounts Receivable module for Sage 300 ERP accounting software improves your AR management to stay on top of important customer information, track outstanding balances, easily apply cash to outstanding invoices and schedule recurring charges for faster invoicing

Multi Company
Sage 300 Multi-Company Simplified multi-currency transactions that provides insight into how the international arena is impacting your bottom line. Its hard and soft consolidation of general ledger transactions and inter-company processing. Manage and update ledger in multiple currencies. You can Converts currency at point of transactions also

Inter-company Transaction
The Sage 300  Intercompany Transactions module in Dubai lets you enter General Ledger and Accounts Payable transactions that affect more than one company by automatically distributing transactions across two or more companies. In addition, its built-in flexibility automatically generates intercompany loan account entries according to user-defined relationship tables called routes. Intercompany Transactions simplifies and significantly reduces the amount of work required for intercompany accounting.
Multi Currency
Maximize your international insightand exchange information worldwide with Sage 300 ERP Multi-Company and Global Operations Management in Dubai. Enhanced visibility into business metrics provides critical information at your fingertips for easier, smarter daily and long-term planning, providing the vision you need to respond to business trends while minimizing risk and maximizing the effectiveness of your decisions. Set up multiple companies in one or more databases, run processes, close books, and report results by company or in a consolidated company
Inventory Control
Sage 300 Inventory Control is a complete multi-location inventory management system that keeps track of stock levels and processes inventory receipts, shipments, returns, and adjustments. Inventory Control includes extensive screen inquiry and reporting functions to give you the detailed, current information crucial for effective inventory management
Purchase Orders
Maximize your purchasing power by implementing automated best practices. The core component of an effective purchasing system, Purchase Order fully integrates with Accounts Payable, Inventory Control and Order Entry to power up efficiency, maximize savings and enhance vendor and customer relations.
Warehouse Management
Sage 300 ERP warehouse management solutions allow users to focus their operations to improve every aspect of warehouse performance. Users are able to reduce costs in warehouse operations, from picking, packing and shipping to internal stock movement

Serailized And Lot Tracking Inventory
The Serial/Lot Number Quantity on Hand report is accessible in Sage 300 ERP, if you have a license of Serialized Inventory and Lot Tracking. This report is useful in stock reconciliation. The output of the report is helpful in reconciling serial/lot quantities with physical inventory quantities.

Fixed Asset Management
Asset Management is a powerful and complete asset management solution with Sage The higher functionality module, Asset Maintenance and Asset Leasing can be used to facilitate the asset maintenance and lease management.  This comprehensive, integrated fixed asset management software solution gives businesses and organizations of any size total command and control over your entire fixed asset lifecycle.
Order Entry Process
Sage 300 Order Entry module allows you to enter orders and sales returns and print invoices, credit notes, order confirmations, picking slips, and shipping labels. You can track transaction details and sales information on-screen and in printed reports. Order Entry integrates fully with Inventory Control and Accounts Receivable

Customer Relationship Management
With Sage 300 CRM, you can make the most of every customer interaction, maximizing business opportunities and customer satisfaction. It empowers your organization with critical information to build and support long-term customer satisfaction and loyalty.
Business Intelligence And Reporting
Make smarter, more confident business decisions faster than ever before. Transform disparate data into meaningful intelligence with the powerful analysis and reporting of Sage 300 Business Intelligence
Payroll With Gulf Utilities
SAGE 300 provides a comprehensive, flexible and fully integrated HR solution, which meets the basic needs and the legal requirements of a large number of companies. The application has a modular design to offer the user a number of options to choose from and adapt to their needs

Alert Management By Knowledgesync
SAGE300 takes care of repetitive business processes. Processes such as delivering client invoices and statements, assigning leads to salespeople, and distributing analytical reports to your staff. It manages system from KnowledgeSync which is an enterprise-wide Business Activity Monitoring application that combines business intelligence, alerts, and workflow to keep you on top of your business

System Manager
The Sage System Manager is the core that facilitates operation of all your Sage 300 modules, enabling secure access to Sage 300 anytime and from anywhere. Due to the ability to run through a standard web browser, System Manager lowers ownership costs and centralizes IT management, and also enables higher productivity of users through ensuring data integrity and complete processing and security management.
Project And Job Costing
Sage 300 ERP Project and Job Costing makes it easy for you to estimate projects, enter and report costs, and track billings, payments, and profits. With categories that are easily customized to meet virtually any specification needed, it's flexible enough to manage large or small projects for any business environment in UAE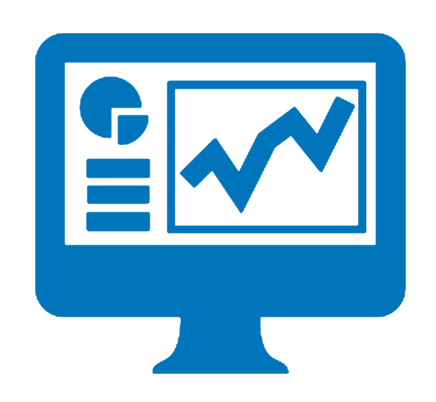 Sales Tax Automation
Sage Sales Tax by Avalara extends the power of your ERP with fully integrated end-to-end sales tax management automation. Cutting-edge technologies and superior processing logic help manage even the most complicated tax issues. Sage Sales Tax Certs makes it possible to digitally create, store, and access exemption certificates at the point of sale.
SAGE 300 UPGRADATION
On August 20, 2018, Sage released the latest versions of Sage 300 i.e. Sage 300 2019 in UAE that allows users to quickly and easily look up information in your Sage ERP system.  It has been redesigned to include more standard preset query types and also gives the user the ability to create custom queries.
Sage 300 ERP 2019 in Dubai has made it easier to setup the CRM Integration with Sage 300 UAE.  Integration is done using the Sage 300 web screens instead of the old Sage portal, making use of new technology, and giving the screens a modern look and feel.  Integration also performs faster with this new technology.
Sage 300 2020 release note in UAE: With the release of Sage's newest version of Sage 300 2020 in UAE , there are a raft of new features that have become available to the end users.
What's new
New Payroll Employee Timecards web screen
Run Sage 300cloud in Multiple Browser Tabs
Improved Help topics
CRM integration improvements
Subscription Options
SAGE 300 is a smart cloud software-as-a-service (SaaS) accessible
from a monthly subscription solution based on user type and number of users.
Public cloud
Many users share the same software
Better end-user experience
Your personal data is stored in separate secure databases
Leveraging common tools such as Microsoft Office, E-mail Apps like Outlook, and social media apps
Private cloud
Your current IT infrastructure, including servers & desktops have come to the end of its lifecycle.
You want control and reduce overhead costs associated to IT security, support and hardware replacement.
You want to control the types of business applications used by your company to minimize support needs.
You are a start-up company, with no IT infrastructure, but require IT flexibility for mission critical integrated business applications.
Sage 300 ERP Pricing
An affordable monthly subscription gives you all the control and capabilities of our software. The price of Sage 300 depends on a variety of factors including required functionality (feature bundle selection), user count, implementation and support needs, promotion eligibility, and vendor pricing.
LOOKING FOR SAGE 300 IN DUBAI, UAE?
Get FREE Quote for SAGE 300 Now