STAY  AHEAD  IN  THE  WORLD  OF  CHALLENGING  BUSINESS
WITH  OUR  SERVICES  OF  SAP  B1
WHAT IS SAP BUSINESS ONE?
SAP Business One is an affordable, integrated enterprise resource planning (ERP) solution system designed to enable growing  enterprises with subsidiary operations to better manage their entire company.
With this ERP solution, small and medium businesses in Dubai can optimise their end-to-end operations, access complete, real-time information and respond faster to market needs, and expedite profitable growth. It is the best option among information technology systems designed for small and medium-sized enterprises, given its user-friendliness, easy integration with Office, simplicity, and low maintenance cost.
SAP Business One and SAP B1 cloud is a comprehensive solution that covers virtually all aspects of your business in UAE including finance, logistics/operations, and customer relationship management

Greater efficiency
SAP Business One does not make useless entries of data, expenses or any other error. This gives your business in UAE chance to grow steadily and in a better way.
Operational benefits
With SAP B1, one can provide consistent customer support through media such as telephone, personal interaction, and e-mails.
WHY CHOOSE SAP BUSINESS ONE?
Integration is rolled out across the busines: Other vendors are offering solutions that have limits to the amount of integration possible, but with SAP Business One in Dubai, we can merge all your enterprise functions into a streamlined solution that will scale and flex as required.
SAP Business One is adaptable from the very start, ensuring it can grow and scale with your enterprise. It has the ability to manage complex functionality as required and evolves at the same pace as your business processes.
Budget considerations are a frequent worry for any enterprise looking to implement an ERP solution in UAE. SAP provides solutions at an entry level, right through to the most complex of installs with custom integrations.
SAP Business One V10: SAP Business One Version 10 lays the groundwork with a comprehensive list of new features and enhanced functionalities
SAP Business One Automation with RPA assist your agent, making them more productive and improving your customer experience with shorter transaction times, reducing manual errors
MODULES
SAP Business One is a powerful, integrated ERP solution in Dubai. Learn how the features of the solution can empower your business and drive new growth.
FINANCE
SAP Business One or SAP B1 allows you to automate your daily financial activities and also integrates all other business needs. The Finance module includes accounting, banking operations, budgets, transactions, financial reports and much more, allowing you to gain full control over your business as a whole. SAP B1 in UAE complete integrate into sales, distribution, and purchasing, the finance module allows for automated accounting entries and avoids costly errors, reconciliation efforts and redundancy.
SALES AND CRM
SAP Business One allows you to manage hassle-free customer relationships from the first contact to support requests. The CRM module allows a global view of the prospect client opportunities in order to better answer their requests. Potential customers will become loyal clients, your sales numbers will grow and customer satisfaction will follow. It allows you to view key sales analysis through interactive dashboards and will handle all sales documentation – as well as calculating gross profit for every quotation created.
WAREHOUSE AND INVENTORY
Maintaining inventory is an essential factor in the sustainable growth of your business. An efficient inventory management makes for satisfied customers with orders delivered on time. Working by the best practices in the field, SAP Business One and SAP Business One HANA guides all steps from product entry to its exit.
PURCHASING
SAP Business One's Purchase Management module allows you to organize your entire purchasing process for the greater outcome by helping you to effectively manage all the activities involved in this process- from purchase order to supplier invoice payment. It also allows you to maintain all of your supplier and item master data centrally and integrate this with all other business transactions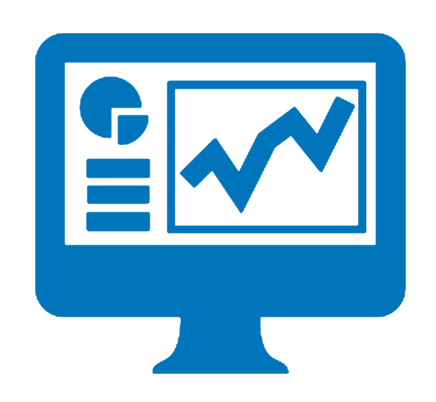 REPORTS AND ANALYSIS
What SAP Business One Reporting gives you is vastly improved access to business-critical information in real-time and in the right context, presented in a variety of layouts, complete with interactive drill-downs and the ability to perform advanced scenario modeling within the reports. SAP B1 offers ways to do so and so much more! The module's main task is to optimize reports to, in turn, offer decision-makers a bird's eye view of their company, making their job that much easier.
BUSINESS INTELLIGENCE
SAP Business One is renowned for its multiple and powerful functionalities, notably those relating to quality report and analysis production. Give your business users anytime, anywhere access to decision-ready intelligence with the SAP Business Objects BI in Dubai
Subscription Options
BTC Dubai offers SAP Business One subscription as an affordable per user / per month license model for small and midsize businesses looking at ERP software for their company
SAP Business One as a Subscription
Less Expensive:  SAP Business One subscription licenses are less expensive than purchasing through a one time cost
Easily Adjust User License Count and Types:  SAP Business One subscription licenses can be adjusted annually, you can modify the number of licenses for the year.
Faster Time to Value:  Instead of waiting for the cash flow to support a capital purchase, the subscription pricing allows you to get the software faster
SAP Buisness One One Time Purchase
Segment your users to certain aspects such as Sales, Finance or Logistics.
Pick your users and of course you can always upgrade or swap to a different user type
We cover Administration, Finance and Logistics applications and set up which are the foundation areas of most SAP solutions implemented.
Software Pricing
SAP Business One is truly built for the small to medium sized business. Whether you want to deploy on-premise or in the cloud the pricing of a User coupled with the solution capabilities are astounding when openly compared.
Invest in systems to help your team achieve great results.
For more contact us.
LOOKING FOR SAP BUSINESS ONE IN DUBAI, UAE?
Streamline your business operations with SAP Business One. Fill this form to get in touch