Enhance your specific business requirements and functions with SAP B1 Add-Ons
WHAT IS SAP BUSINESS ONE ADD-ONS?
BTC offers a range of SAP Business One add-ons to enhance your specific business requirements and functions. We have developed add-ons by keeping in mind various operational requirements of different enterprises. BTC provides business solutions to companies of various industry verticals like Manufacturing, Packaging, Wholesale & Distribution, Engineering Industry, Professional Services, Food & Beverages, Pharmaceutical, Construction, Retail, Chemicals and Dyes and Agriculture.
WHY CHOOSE SAP BUSINESS ONE ADD-ONS?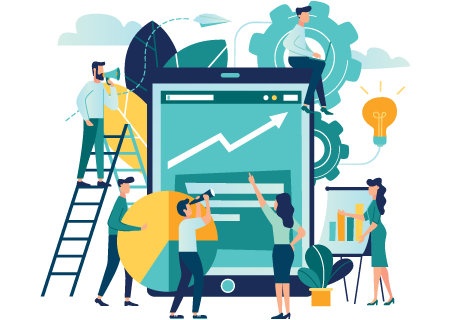 Do everything with One Solution: SAP Business One do almost anything you want – from automated workflow to inventory optimisation and advanced manufacturing.
Implemented correctly: Using SAP certified Add-Ons, you can guarantee that the solutions are implemented by a reputable partner, with the correct knowledge of SAP Business One
No Expensive Upgrades: It ensures all the various changes are integrated and there are no messy or expensive upgrade projects in the future.
Usability Package
Increase productivity and efficiency by customising SAP Business One to suit the needs of your team. BTC Usability Package displays ROI quickly by improving the overall performance and adoption rates of your SAP deployment. Staff can communicate with ease, access data and is not weighed down by unnecessary business processes.
Project Management
Project Management is a key part of many enterprises but juggling resources, budgets, tasks and deadlines all at once can create headaches. Bringing your project management plans into SAP Business One  gives you real-time overviews of projects, ensuring you have complete control and visibility in real time.
Intercompany And Multi Branch
Multi-branch enterprises and organisations controlling more than one legal business entity are often faced with the challenge of data sharing and intercompany transactions. This SAP certified Add-On solves the complex issues that arise in these situations by automatically replicating corresponding transactions across multiple company databases
Field Service Management
Maximise profitability and reduce expenses on a daily basis. This solution ultimately offers a unified approach to service delivery, meeting the changing requirements in the field.

B2C Ecommerce Solutions
Our eCommerce solutions can help you deliver consistent and personalised experiences that will keep customers coming back for more, while also enabling a connected experience across your retail operation.
B2B Ecommerce Solutions
B2B eCommerce is not an alternative to your traditional sales teams but a vital support to the existing skills and an additional source of revenue, making the existing channels even more effective.
SAP BUSINESS BYDESIGN VIDEO:
Software Pricing
Because we've spent so much time selecting and using these solutions, we can help you understand their relative merits for your business, their pricing structures and the cost of ownership for you. And naturally, we can implement and support any of these solutions, significantly reducing your implementation risk in the process
LOOKING FOR SAP BUSINESSONE ADD-ONS IN DUBAI, UAE?
Get FREE Quote for SAP Business One Add-Ons Now