With the right inventory in the right place at the right time, growing your business has never been easier with Sage Inventory Advisor
Sage Inventory Advisor has been the catalyst to turn an inconsistent approach to demand planning into one that is a consistent, focussed business process that also takes less time.
MATTHEW BARKER
CEO @ ZYRO FISHER
Sage Inventory Advisor provides inventory demand planning with Sage 300. It allows companies to reduce excess inventory, minimize stock-outs, and manage inventory replenishment. Think of it as a user friendly and intuitive Sage 300 MRP
Become an informed businessman
Sage Inventory Advisor extends the Sage 300 core operation modules, Inventory Control and Purchase Order. While the IC and PO modules primarily focus on processing and managing transactions; the Inventory Advisor leverages that transactional data to provide another dimension that extends the planning, forecasting, and then ultimately, production.
USING SAGE 300 TO ASSIST WITH BUDGETING
Good budgets encompass three items: past year performance, anticipated or projected revenue, and projected expenses. Analyzing all three leads to an accurate budget that neither overstates nor underestimates the financial needs of a company.
Sage 300 ERP offers regular and timely access to your company's financial information. Because the data from Sage 300 is updated in real time, you can check forecasts versus actual at any moment. Estimating demand and using data to determine inventory levels, restoring needs, and shipping updates all adds to your company's productivity and efficiency. It also helps you estimate whether you need to budget for more inventory, additional advertising, or other needs.
As you sit down to develop your new budget, consider running reports from your ERP system. Depending on how you've established your current reporting system, you'll find the following reports helpful:

Complements Your Sage 300 ERP System
Sage Inventory Advisor does not replace your existing inventory module which is used to manage day-to-day inventory transactions. Instead, it complements your existing functionality, adding advanced forecasting and planning features that work hand-in-hand with the supplier, inventory, sales, and purchasing information in your Sage 300 ERP database.
Affordability
Sage Inventory Advisor has no licence fees, no yearly maintenance fees, no cost to upgrade and no additional hardware or software to purchase — just a once off cost to implement and a monthly subscription fee with no minimum term, allowing easy adoption with minimal risk.
Forecast With Ease
You cannot plan today if you don't know what you're going to sell tomorrow. Computer-generated forecasts take the drudge work out daily operations. Augment these with market intelligence from your sales team for optimal forecasts
Key Features and Benefits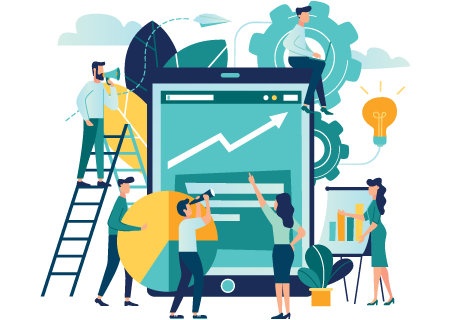 Dashboards To Manage By Exception
You can't manage what you don't measure. The only way to keep on top of inventory performance is with KPIs to track how you're improving over time, and exception lists to highlight items that need attention today
Orders At The Click Of A Button
Automatic inventory data collection and processing gives you ideal order recommendations with one click
Sage Inventory Advisor can be implemented in just a few hours and is accessible anytime, anywhere. It requires no local hardware installation and provides worry-free updates and maintenance.
 Business Benefits
Minimise stock-outs; improve stock availability by 2%-15% and increase sales
Reduce excess inventory; reduce inventory by 10%-25% and improve cash flow
Simplify ordering; significantly reduce the time spent on planning, forecasting and ordering
Inventory visibility; a whole new view of your business – anytime, anywhere
Early warning; items needing attention today to prevent stock-outs or excess
Reasons To Choose Sage Inventory Advisor
Quick, painless installation & easy on-boarding
Immediate visibility into inventory health
See ROI in the first month of using Sage Inventory Advisor
Inventory Management Best Practices
When inventory is optimized, the impact to the bottom line can be significant. Sage Inventory Advisor helps keep you in line by:
Diagnoses and identifies current low stock, replenishment, and overage problems
Provides early warning of potential stock-outs, protecting your fill rate and minimizing lost sales
Quickly and accurately forecasts future sales, taking seasonal fluctuations into account
Analyzes past vendor and supply chain performance and lead times
Classifies your inventory using both value and volume, to focus inventory investment
Frees up capital tied up in overages while improving fill rates and reducing stock-outs